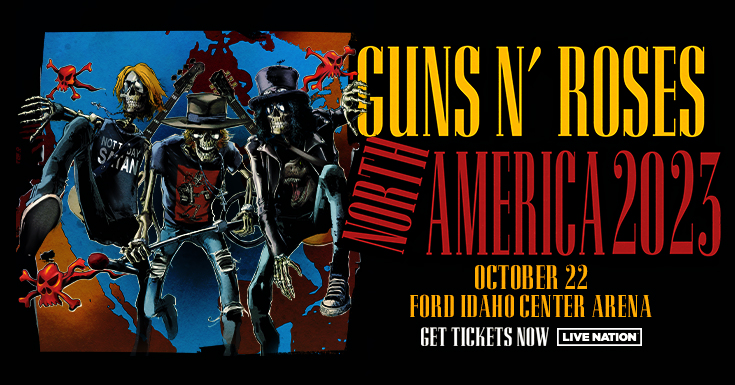 Guns N' Roses live at the Ford Idaho Center Arena on Sunday, October 22nd. Tickets on sale Wendesday (9/14) at 10:00 AM.
The presale runs Tuesday 9/19 10:00 AM – 10:00 PM HERE with the promo code: IDGNR
Listen this week (918 – 9/22) to 96.9 The Eagle for a chance to win tickets every day. When you hear the keyword of the day, text it to (208) 389-9797 to enter to win 2 tickets.
Keywords:
Monday – "Eagle"
Tuesday – "Jungle"
Wednesday – "Slash"
Thursday – "Paradise"
Friday – "Eagle"