Saturday at 10 PM, Live In Concert with Lisa Berigan
Saturday 9/29/23: Guns N' Roses
Recorded: The Joint, Hard Rock Hotel/Casino, Las Vegas, NV, November 21, 2012
After 11 legs, 42 months, and 175 total concerts on 6 continents, Guns 'N Roses wrapped up their "Not in This Lifetime" tour last month. It was an amazing run!
This weekend, we're going back to listen to a legendary G-N-R performance from their Las Vegas residency in 2012.
They played 12 concerts at The Joint, at the Hard Rock Hotel and Casino. We'll listen to the 10th night of the run, November 21st, 2012.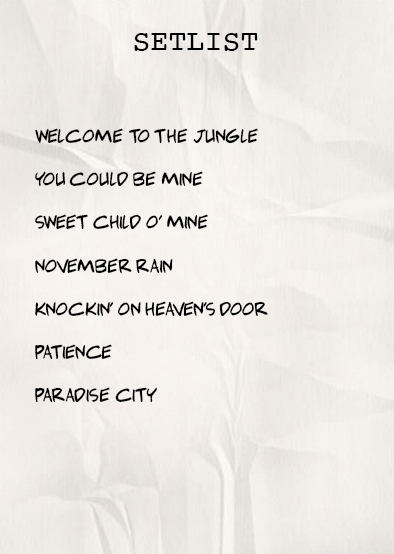 We'll also hear classic live sets by:
The Scorpions
Recorded live in Wacken, Germany, on 8/3/2006
Tesla
Recorded live in San Diego, CA, on 6/20/2012
Alice in Chains
Recorded live in Brooklyn, NY, on 4/10/1996