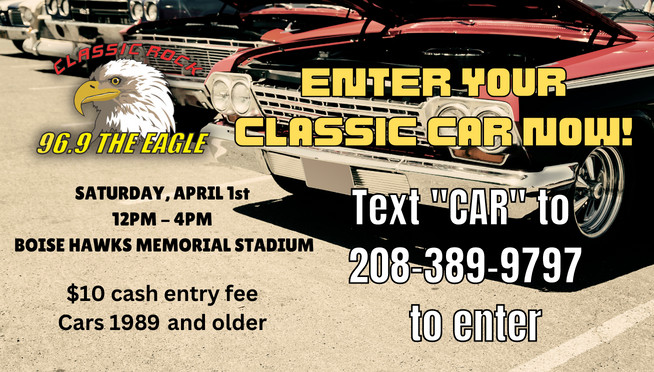 2023 Eagle Classic Car Show Saturday, April 1st from Noon – 4 PM at Boise Hawks Memorial Stadium. 5600 N Glenwood St, Garden City. 83714.

Text "Car" to 208-389-9797 to register 1989 cars and older only. Motorcycles can just show up at 12 noon.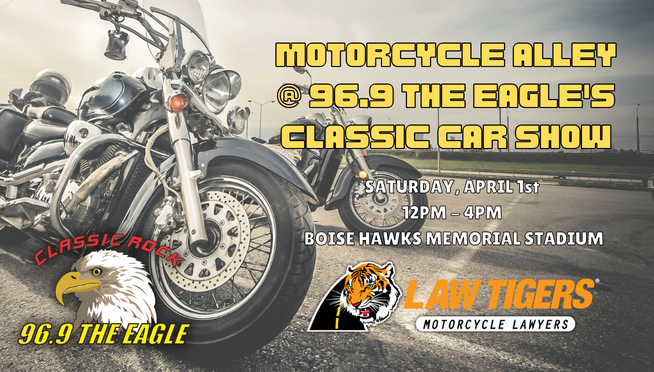 Space is limited and registration for cars is $10.00 cash and motorcycles are free. All entry fees will go to trophies for the car show. Fee is non-refundable.
Food, drink, bounce house for the kids plus free parking and free entry. All ages welcome. 21+ to drink.