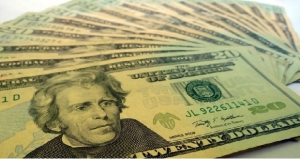 Boise (670 KBOI) – Tax reform is progressing in the 2018 Idaho legislature. One the heels of Governor Otter signing House Bill 335 into law — it cuts the rate businesses pay into the unemployment insurance system — House Bill 463 is introduced in the House Revenue and Taxation Committee.
"It lowers income tax rates just almost a half percent across the board for both individuals and corporations," Said House Majority Leader Mike Moyle of Star, the bill's sponsor.  "And it provides a $130 (per child) tax credit for Idaho children."
Moyle says it's a $200+ million tax reduction bill, possibly the largest in Idaho's history.
He says it's needed for a couple of reasons…because the recently passed federal tax reform law cuts some deductions and credits that would hurt Idahoans otherwise, and because Idaho has the fourth highest income tax burden in the West…behind California, Oregon, and Hawaii.